Simplified Scheduling
There are various social media channels and to keep updated on each one is very essential for a business/individual. Turbosuite's Advanced Social Media Scheduler schedules all of these social media posts so they are published timely and keep your audience updated and engaged. You can create posts and can specify on which social media account it should be published. It simplifies your scheduling process. Once the post is created, it can be queued to immediate share or in a later time slot.
Post Wizard
Turbosuite's feature-rich post wizard helps in easy creation of social media posts with various features integrated into it.
Curated Content Extractor
RSS feed support
Canva
Giphy & Emoji
Images
Video
Location
URL Shortening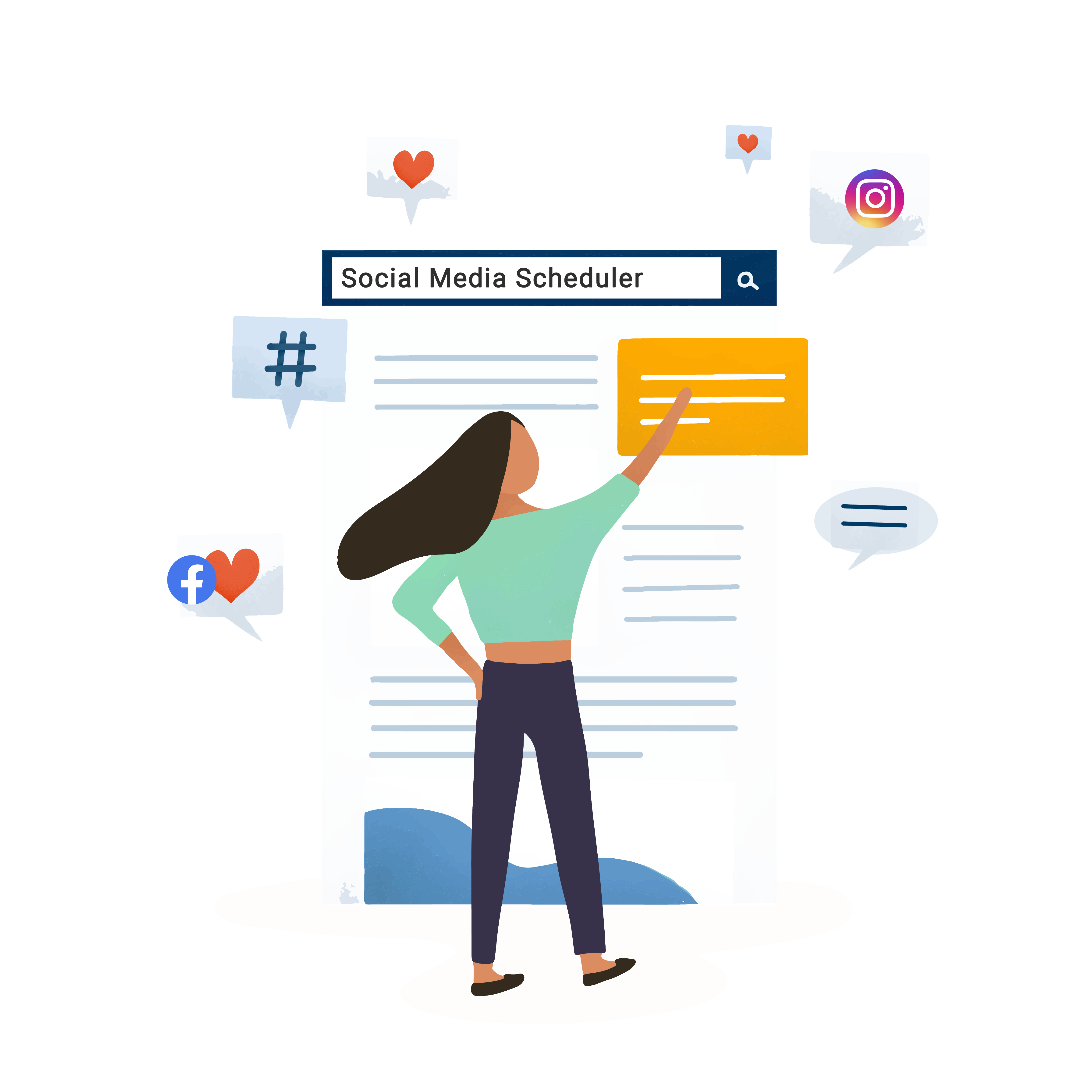 Curated Content Extractor
Turbosuite's content curation tool provides you with content suggestions from various sources and never lets you out of contents. Just type keywords related to your content and you will get plenty of suggestions from our curated content tool. To know more about curated content, check here.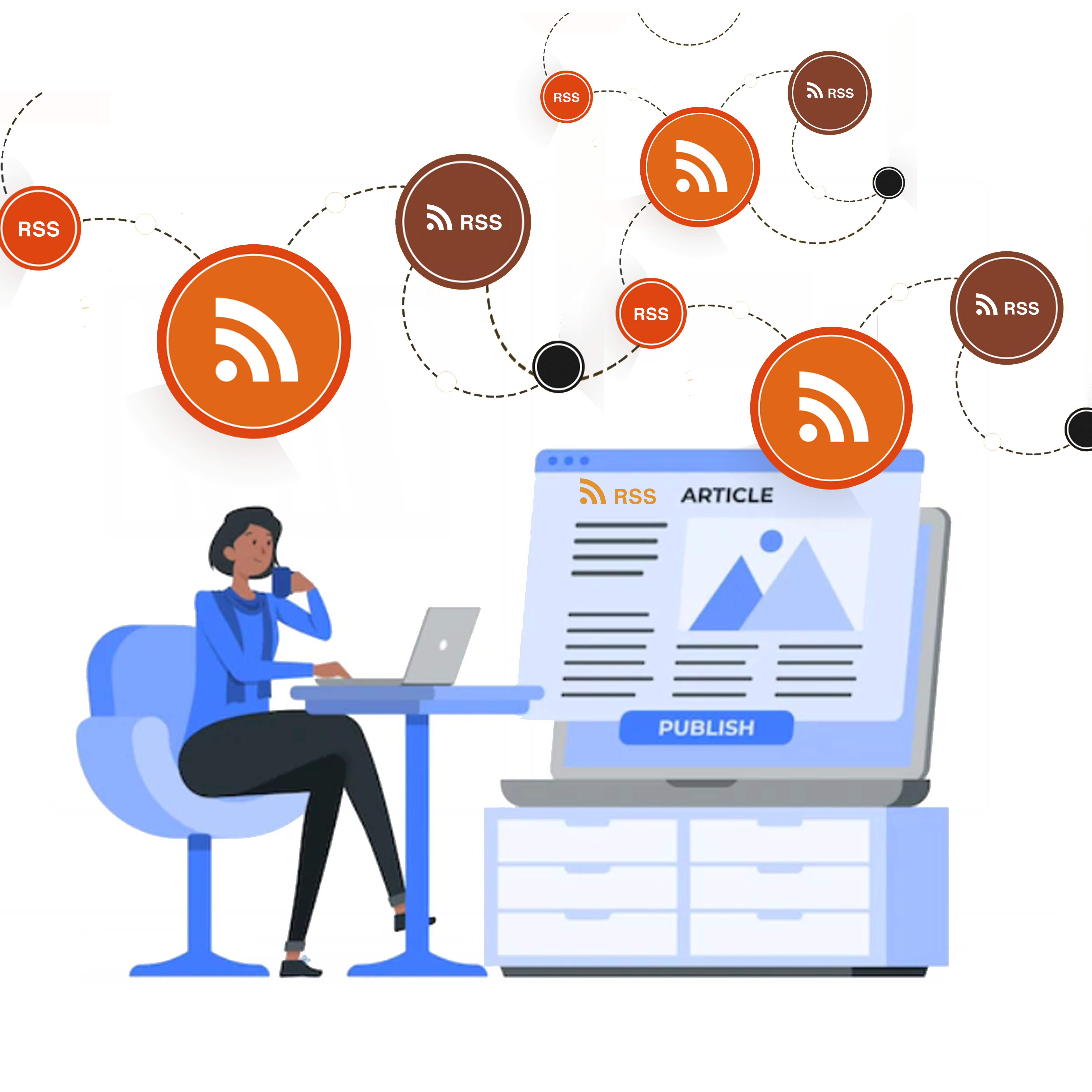 RSS feed
RSS or Really Simple Syndication refers to easily readable files called XML files. RSS feed takes the headlines, summaries, and update notices, and then links back to articles on your favorite website's page. You can add the RSS Feed URL of a particular site and our RSS feed automation tool will share the blogs of that website on your social media accounts.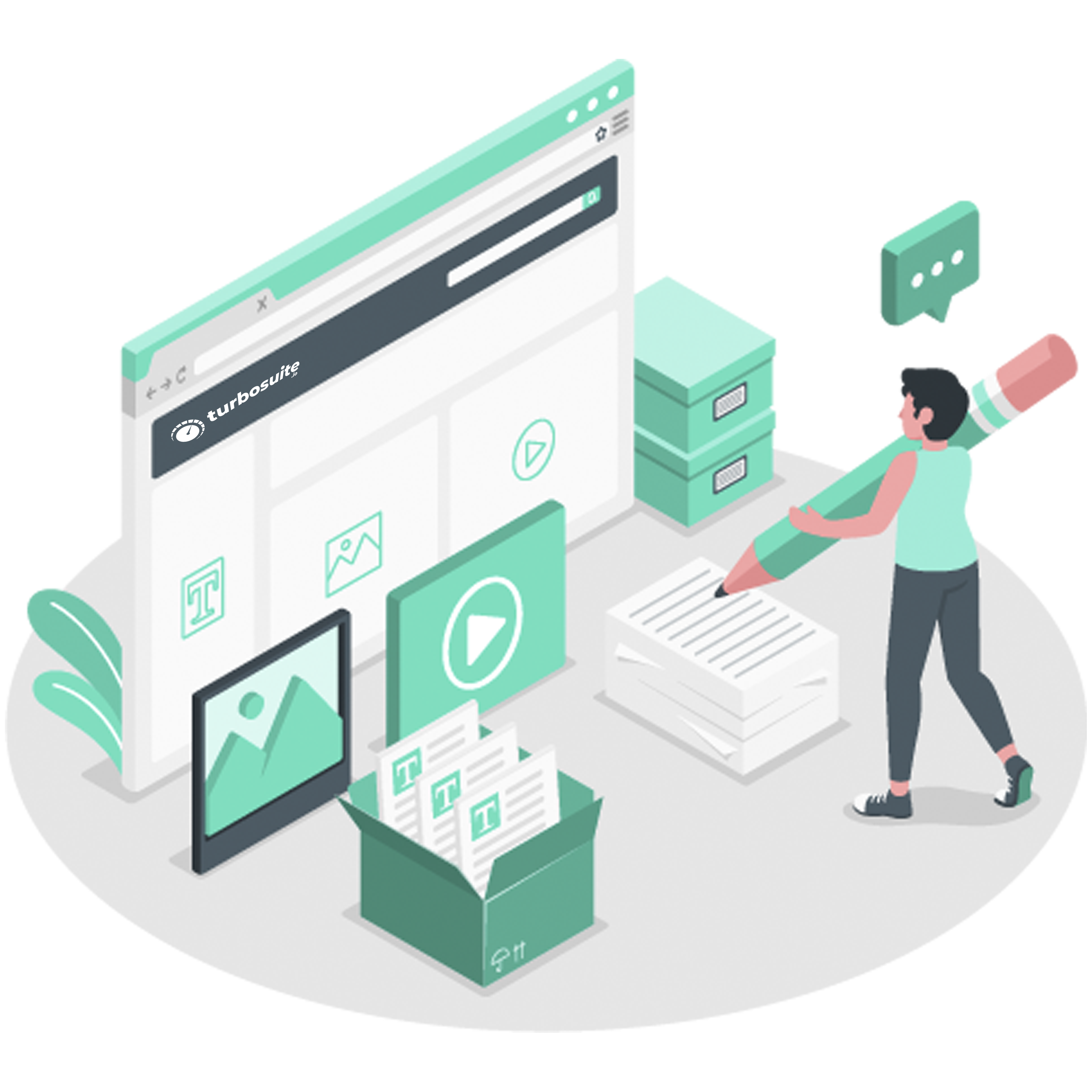 Attach/Embedd Images & Videos
In Advanced Social Media Scheduler, you can also add images and videos by embedded URL, direct upload tool, remote upload tool, or cloud upload from dropbox, box, google drive, etc.
Canva Integration
Canva is popular graphic design software. In Turbosuite, canva is integrated so that users can easily create images, videos, edit images and videos, infographics, etc.
Giphy & Emojis
Emojis express reactions in a more lively manner. To make your social media posts more funnier and interesting with memes, you can add Giphy.
Location
In Turbosuite, location tool is there which can be specified when you create a post. In some social media like Twitter, location can be added.
URL Shortening
Sometimes lengthy URLs can make your social media posts look very cluttered. You can shorten long URLs using our URL shortening tools such as Bitly, Rebrandly, etc.
Make your Brand presence on all social media platforms with Turbosuite's Social Media Scheduler
You can schedule interesting posts on Facebook and engage your audience. Posts can be boosted and you can also run campaigns to attract more prospects.
Connect to potential clients and expand your brand. Schedule tweets with trending hashtags and publish tweets when your audience are most active.
Schedule relevant posts on Linkedln with social media scheduler. Engage with your audience by involving them in your discussions too.
Make an attractive Instagram profile to engage audience with engaging photos and videos. You can post happy photos or videos of customers with your products to build a personal connection.